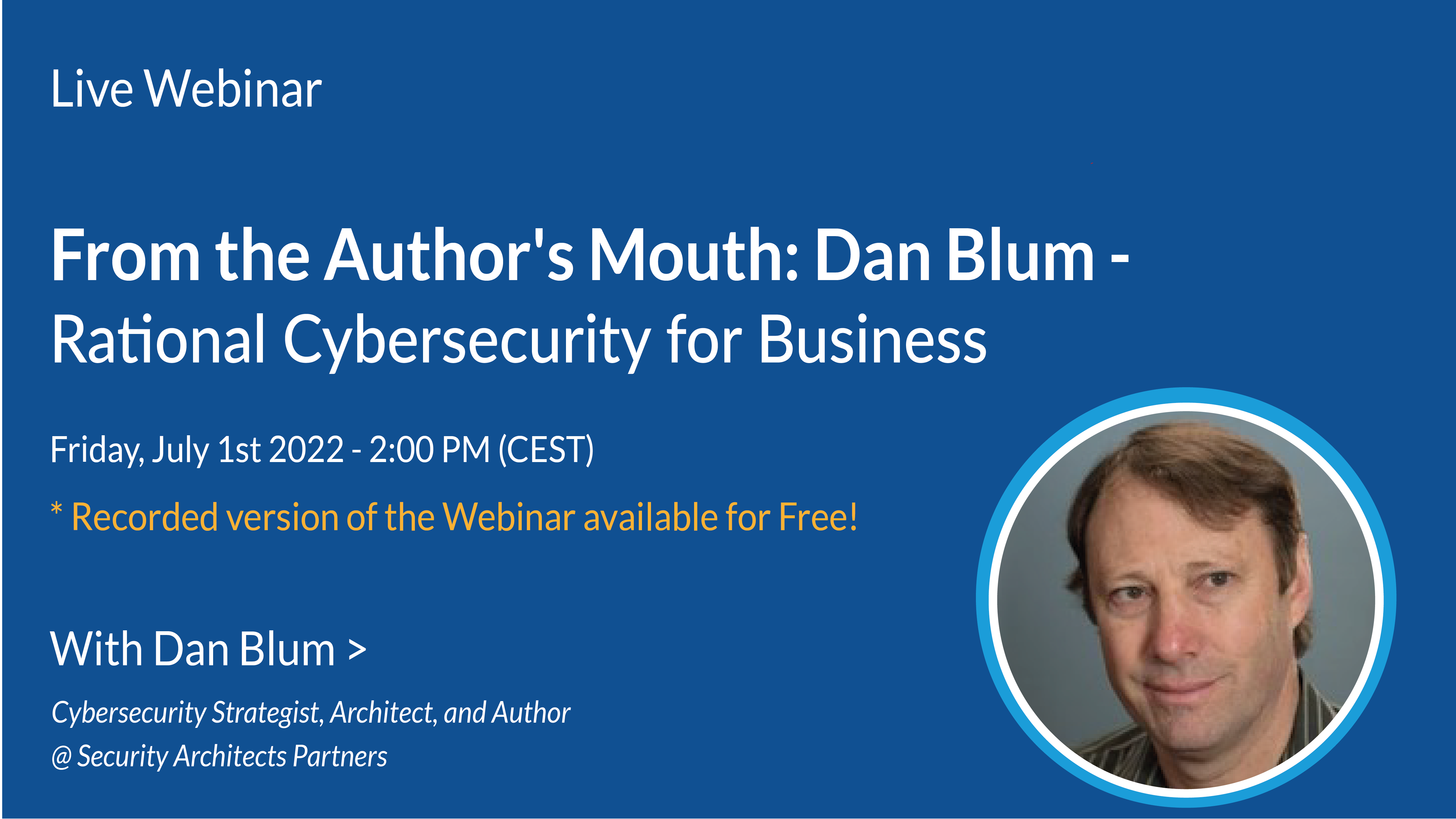 We are excited to share with you our second Alumni Sharing Event: From the Author's Mouth: Dan Blum – Rational Cybersecurity for Business – which happened on the 1st of July, 2022, delivered by Dan Blum, former Distinguished Analyst at Gartner, Cybersecurity Strategist, Architect and Author. The session will be moderated by Chris Wauters, CTO and CIO at the Shared Service Center ICT for the Dutch Government.
Dan's Book: Rational Cybersecurity for Business – The Security Leaders' Guide to Business Alignment will be the guiding principle for this webinar:
In his (Open Access, 350 pages!) book, Dan Blum presents valuable lessons learned from interviews with over 70 security and business leaders. Dan presents six priority areas to focus on to maximize the effectiveness of your cybersecurity program.
To keep some focus and make this webinar worth your while, we will dive deeper into Three specific areas that Dan covers in his book:
1. Develop and Govern a Healthy Security Culture
2. Manage Risk in the Language of Business
3. Control Access with a minimum Drag on the Business
Did you miss the event? No worries, you can watch the recorded version completely free of charge! Just register to the event, and you will receive the link to the recorded webinar.
This was
open and free event
, and eligible for 
CPE Credits
. You are welcome to forward this webinar to interested colleagues in your organization.
We look forward to welcoming you online during our next Alumni Event!
Kind Regards
The SECO-Institute Team